We receive lot of appreciation and inquiries from our customers for the mattresses that we supply to 5 star properties requesting to purchase it for their home, Since they experienced the best sleep ever on these mattresses during their stay at the hotel. Therefore we launched 'Star Collection'; A range of mattresses with similar feel, luxury and comfort of a 5 star hotel at your home.
This Mattress is luxurious pillow top design, 29 cm turn free mattress. The mattress Core is of our premium Pocketed springs manufactured using Swiss technology.  These springs offer some amazing benefits as under: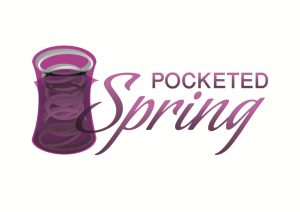 Superior Pressure Relief:When pressure is applied on the mattress, individual springs in pockets move independently to provide optimum support and remove strain from high pressure areas like the hips and shoulders.
Spinal Alignment: Pocketed springs help in promoting correct anatomical alignment. These springs align themselves with the contours of the body and thus ensuring proper spinal shape in all sleeping positions.
Breathability: Pocketed springs are housed in individual non-woven fabric pockets, upon movement these pockets allow air to move freely throughout the core thus the mattress can keep itself clean and fresh and also promote cooler night's sleep.
Zero Partner Disturbance: unlike other mattresses which spread your body weight across the surface, individual pocket spring movement curtail partner movement disturbance and help to promote uninterrupted sleep.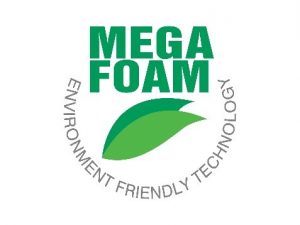 Padding layer consist of Mega Foam layer, a unique foam manufactured using German, Mega Foam technology.  It is an important and extensively used raw material in this mattress in padding layers and in mattress quilting. This Cutting edge technology has some unique benefits as follows:
This technology does not use any harm full chemicals like Methylene Chloride known as 'blowing agents' to manufacture foam. Methylene Chloride is an ozone depleting substance commonly used by mattress manufacturers to manufacture cheap foam, which depletes the ozone layer and allows the harmful UV rays to penetrate and reach the earth causing acute damage to life and sustenance.   This foam is manufactured by a special 'Mega Foam Machine'. This machine manufactures foam by  'Vacuum-chamber-curing process' which does not require any chemicals or 'blowing agents' to manufacture the foam  and therefore the foam manufactured by this technology is environment friendly and is known as 'Mega Foam' or 'Green Foam'
The foam manufactured by this process has an open cell structure. The open cell structure provides perfect air circulation and ideal moisture management. This avoids any heat build-up up on the mattress surface and provides a pleasant sleep. As a common practice cheap foam manufacturers use chalk powder to manufacture foam which on usage would block the cells affecting the quality of foam.  Open cell structure provides a breathable surface and makes the foam more durable and gives long life.